Brazilian Jiu-Jitsu, Submission Grappling, Worstelen, MMA & zelverdediging in Enschede
GRATIS PROEFLES
KOM LANGS BIJ APEX JIU-JITSU - ZELFVERDEDIGING ENSCHEDE
VOOR DE BESTE
BJJ, SUBMISSION GRAPPLING & MMA
IN ENSCHEDE
NEEM DIRECT CONTACT OP
WAT MENSEN ZEGGEN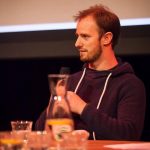 Sander (BJJ purple belt)
Het is een goede gym met trainers die actief zijn in competities en over goede kennis beschikken wanneer het gaat over Jiu-Jitsu en Grappling. Daarnaast zijn het leuke mensen! Ze zitten in een mooi gebouw met veel ruimte in de dojo voor de mat, er zijn schone douches, sauna enz. Een aanrader!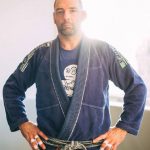 Nicholas Brooks (BJJ 2nd degree black belt)
Top quality Jiu Jitsu with great instruction, The instructors here are very technical explaining each position in great detail, With a really cool vibe on the mat, I would highly recommend starting your BJJ Journey at Apex
Robert Graalfs (BJJ black belt)
Great jiu jitsu. Great fun. Great people!
Cathrin (BJJ white belt)
De plek voor iedereen die gepassioneerd is over Jiu-Jitsu. Er wordt gewerkt met een goed systeem en ze zijn constant op zoek naar verbetering, perfectie en details. Er is een open en gemoedelijke sfeer en je traint met respectvolle mensen.
David (BJJ blue belt)
Dedicated, knowledgeable, and cunning instructors. Great atmosphere in the groups! Access to all facilities, including an incredibly large mat, heavy bags, the gym, showers and sauna. Excellent for all levels of training!
Kim (BJJ blue belt)
Super Athmosphäre, sehr gutes und sinnvolles Training, tolle Leute. Leah und Marwin sind super Coaches!!